Sibling Snapshots: Living with Youth who have Autism or Down syndrome
barbara mandleco

Brigham Young University

Jessica Rosemann

Primary Children's Medical Center; Salt Lake City, UT

Aimee Palicharla

Beth Israel Deaconess Medical Center; Boston MA

Tammy Rampton

Tina Dyches

McKay School of Education; Brigham Young University; Provo, UT

Donna Freeborn

College of Nursing, Brigham Young University; Provo, UT
Keywords:
Autism, Autism Spectrum Disorder, Down syndrome, Siblings, Photography, Photo elicitation
Abstract
This study used photography to capture important symbols in the lives of 14 siblings of 13 youth with autism (ASD) and 16 siblings of 15 youth with Down syndrome (DS) and then determine if there were differences in the photographs taken according to the type of developmental disability, age, and gender of the sibling. Analysis revealed two types of photographs: people, including family members and non-family, and non-people, including objects, animals, and buildings/scenery. Siblings of youth with DS took a higher percentage of photographs of people and a higher percentage of photographs of family members than siblings of youth with ASD.  There were also differences according to age and gender in the people/non people and within family photographs. The 7-9 year olds took a higher percentage of snapshots of typically developing siblings and him/herself whereas the 10- 12 year olds and the 13-16 year olds took a higher percentage of photographs of the youth with the disability than the younger age group. Sisters took a higher proportion of people photographs than brothers; whereas brothers took a higher proportion of family photographs than sisters. Indeed, results validate the importance of gathering data in an open-ended manner directly from young people, confirm the use of photography as a method of facilitating communication with young people about important symbols in their lives, and indicate there are differences in the percentage of photographs taken of people/non people and family/non family according to disability, age and gender of siblings.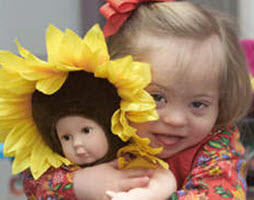 How to Cite
mandleco, barbara, Rosemann, J., Palicharla, A., Rampton, T., Dyches, T., & Freeborn, D. (2015). Sibling Snapshots: Living with Youth who have Autism or Down syndrome. International Journal of Integrative Pediatrics and Environmental Medicine, 2, 13-30. https://doi.org/10.36013/ijipem.v2i0.17
Policy for Articles with Open Access

Authors who publish with this journal agree to the following terms:

Authors retain copyright and grant the journal right of first publication with the work simultaneously licensed under a Creative Commons Attribution License that allows others to share the work with an acknowledgement of the work's authorship and initial publication in this journal.

Authors are permitted and encouraged to post links to their work online (e.g., in institutional repositories or on their website) prior to and during the submission process, as it can lead to productive exchanges, as well as earlier and greater citation of published work.